How To Measure Your Frame Size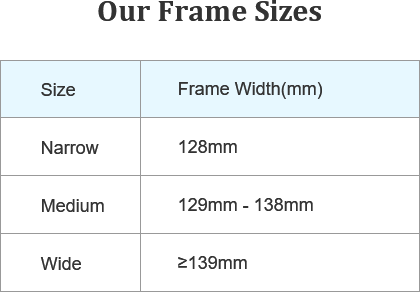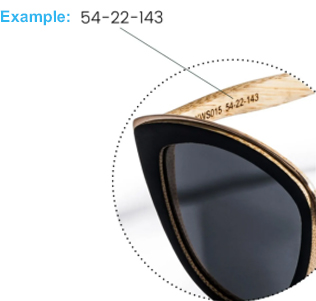 If the numbers are 54-22-143, your frame dimensions are:
54 mm
lens width
22 mm
bridge width
143 mm
temple arm length
The most important dimension, the frame width, will not be printed on the temple arm. Follow our guide below to measure the frame width and ensure your new glasses are the right size for your face.
What Are The Frame Dimensions?
Specticles Frame Measurement
Frame Width
140mm

Measure horizontally across the entire front of the frame. Include any lug or hinge pieces that stick out on the sides.
Bridge Width
16mm

Measure horizontally, at the top of the bridge, from the edge of one lens to the other.
Lens Height
45mm

Measure the lens vertically, at its tallest point. For bifocal or progressive prescriptions, the lens height must be at least 30 mm.
Temple Length
140mm

Measure from the hinge, where the arm connects in the front, to the spot where the arm begins to bend down around the ear. Then measure from the top of the bend to the bottom tip. Add the two sections together for the total temple arm length.
Lens Width
53mm

Measure the lens horizontally, at its widest point. Make sure the lens width accommodates your pupillary distance so that your eyes align with the "optical center" of the lens.
Keep In Mind
If the SPH on your prescription is +/-6.00, it's best to stick with lens widths lower than 50 mm. This will keep your lenses thinner.
Once you have the measurements for your frame dimensions, shop to your heart's desire and find that perfect pair of glasses online!